We Need Your Help!
We're looking for passionate individuals across North America interested in becoming a Hydrobike dealer.  Many key market areas are wide open.  This is your chance to capitalize on the opportunity to be the first in your community to offer Hydrobikes. 
Those experienced in sales and proximity to water to provide demos preferred, although passion for our water bikes and the time to focus on promoting Hydrobikes can make up for lack of experience.  We welcome retirees!  
Send for our 
Dealer Info Kit
 today, or contact John at 1-888-403-9012 to learn how.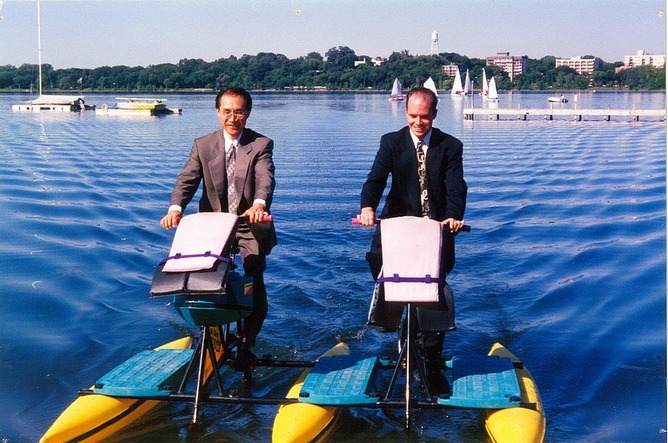 Why Hydrobikes?
The Best Kept Secret in Water Recreation
Since 1990, Hydrobike Explorer has become synonymous worldwide with safe family fun and fitness on the water.  Hydrobikes provide a real biking on water experience enjoyed by everyone from 8-80.  Despite it's unique benefits and appeal, it remains relatively unknown compared to kayaks and SUP's.
How many Hydrobikes have you seen in your neighborhood?  Herein lies your opportunity.
Hydrobike Dealers Enjoy Exclusive Territory Rights, Leads Sent, & No Competition
As a genuine Hydrobike dealer,  you'll have exclusive rights to a protected territory around your home base.  We tell you who buys Hydrobikes.  You can seek them out in your community without competition.  You know your neighborhood better than we do.  We are here when you need help, and ready to share sales strategies that work.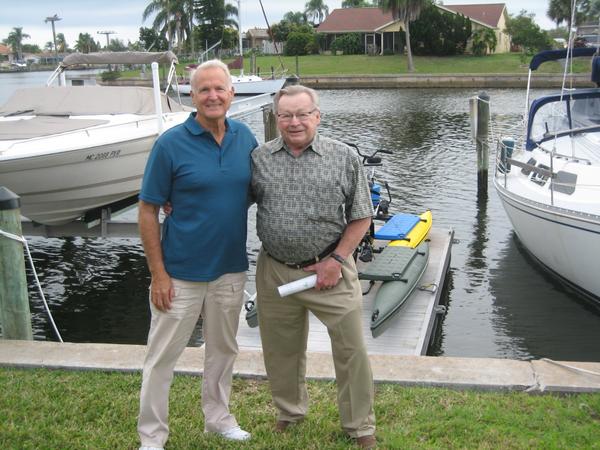 You Also Have Hydrobikes Inc. Working For You!
We'll pass leads along originating from your area that come to us by phone or email.  You'll also have the power of our automation, and our #1 listing in Google working for you as well.  That means you will get paid for any Hydrobikes sold through our website to someone in your territory.  We covet our dealers.  Rest assured we will do everything we can to help you succeed!
As A Hydrobike Dealer, You'll Benefit From An Established Brand And Proven Product
Your business name will be next to the world's leading innovator in pedal powered watercraft.  We have thousands of customers in 74 countries.  You'll benefit from your alignment with an established & proven brand.
Hydrobikes Offer You A Wide Range of Target Demographics
Hydrobikes also make an outstanding rental product that has proven to generate consistent revenues year after year.  You'll be selling to lake home owners, consumers looking for fun and fitness, parks, resorts, camps, entrepreneurs, current water sport rental outlets, retail outlets, and more.  Your selling targets are wide and varied.  As a result your potential for individual and volume sales is significant.
Hydrobikes Are Legendary For Their Quality And Long Life
Admired in the past for it's legendary quality, reliability, and long life, Hydrobikes are even better now with recent improvements and upgraded features.   We are now focused on building an extensive network of passionate individuals to share the benefits of our unique water bikes throughout North America and points beyond.
The Hydrobike Dealer Bottom Line
Hydrobikes Inc. is about family and building solid relationships.  Relationships based on offering great value and following through with the product knowledge and marketing support our Hydrobike dealers need to succeed.  There is a large and growing Hydrobike community out there, and we need you and an extensive Hydrobike dealer network to support them.
Join the Hydrobike Revolution and help us get to the next level!
Getting started is easy;
Send for our Dealer Info Kit today, or contact John at 1-888-403-9012 to learn how.
In Canada:  visit www.hydrobikes.ca, call 1-888-728-9138, or email john@hydrobikes.ca