Water Bikes | Water Bicycle From Hydrobike
USA Built Water Bike For Family Fun & Fitness Enjoyed in 74 Countries Since 1990
Buy Hydrobike Water Bikes Direct From The Original Water Bike Manufacturer, Hydrobikes Inc.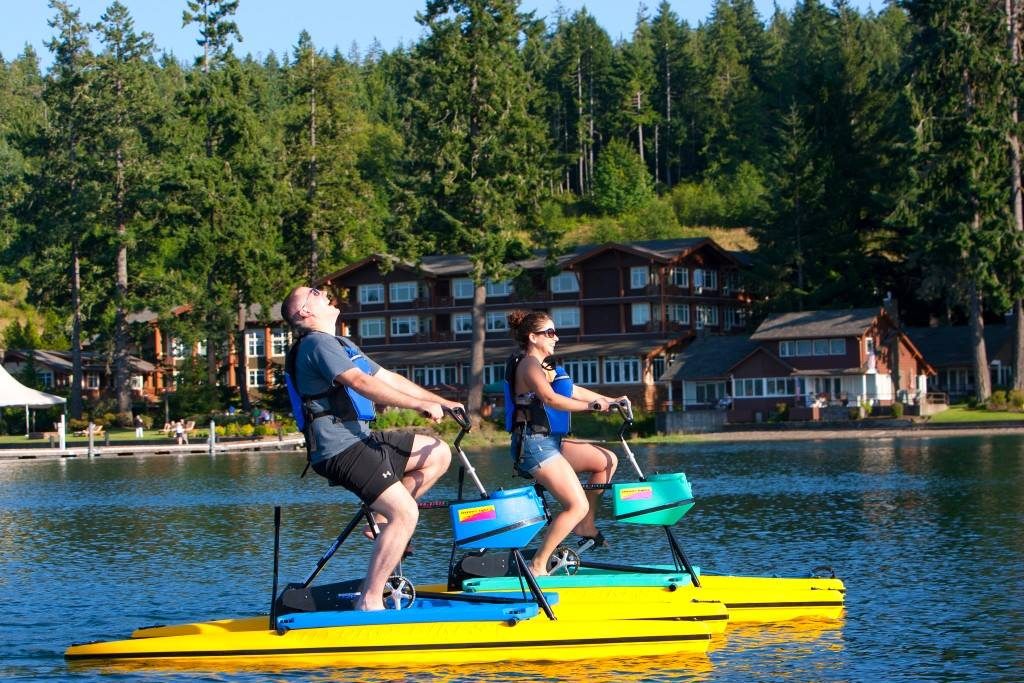 Water Bikes | The Water Bicycle From Hydrobikes Inc. are being enjoyed by tens of thousand of people worldwide.  Our water bikes will provide many years of enjoyment for everyone in your family.  Hydrobikes are also the chosen eco-friendly watercraft of many discerning groups including US State & Municipal Parks, Canadian Provincial Parks, Conservation Lands, YMCA, Resorts, Hilton, Hyatt, & Marriott Hotels, Marinas, Campgrounds, Kids Camps, Rental Outlets, and more.
*All Hydrobike Products Below Are Priced in US Dollars.
*To Purchase in Hydrobike Water Bicycles in Canada Go To www.hydrobikes.ca
Showing all 5 results