Be The First in Your Area to Profit From A Unique and Proven Hydrobike Rental Business!  I'll show you how.
Thousands of Hydrobikes are generating revenues in rental settings around the globe.  Our premier commercially tough water bikes are now being enjoyed in 75 countries.  In fact, many 25 year old Hydrobikes are still gracing waterways and making money.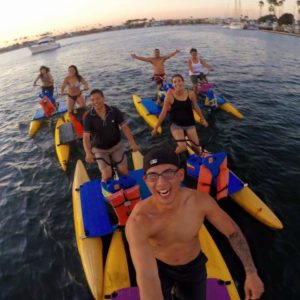 Email Me for a free copy of my Hydrobike rental business guide!
$2799.00 USD $

2499.00 USD

+ ship cost.  *Discounts on rental business volumes
We are experiencing unusually high demand.  Please contact us asap to reserve units in your name.
*To order, contact John at 1-888-403-9012, or john@hydrobikes.com
Some Successful Hydrobike Rental Businesses.  There are many more!
https://www.keywesthydrobikes.com/
https://www.cycleonthewater.com/
https://www.montereybayhydrobikes.com/
https://www.yukonwildwaterbikes.com/
http://www.tampawaterbikes.com/
https://www.castlearchdaleboathire.com/hires-rentals/hydrobike/
http://www.waterbikesofbuffalo.com/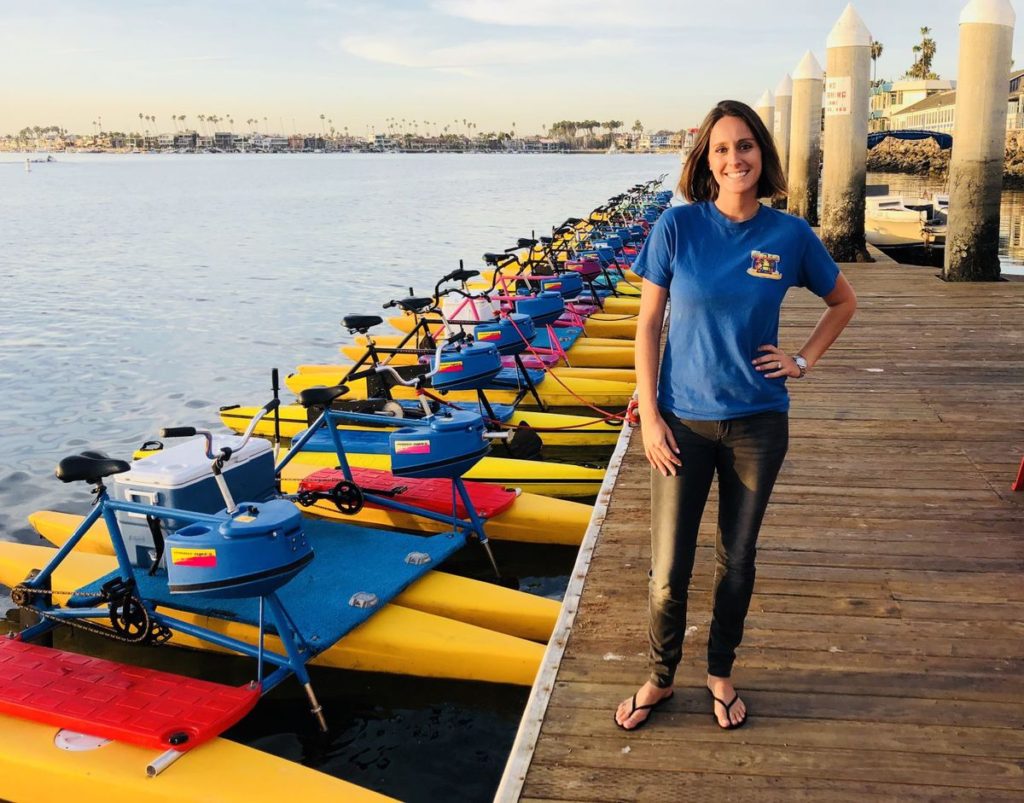 A Hydrobike Rental Business Is A Unique, Eco-Friendly, Proven Profitable, Fun Business!
Would You Like To Own a Unique, Proven Profitable Business where your customers are everyone from 8-90?  A Hydrobike Rental Business Promotes Safe Fun and Fitness On The Water For All Ages With No Skill Required.  USA Built Hydrobikes Have Been Providing Family Enjoyment and Outstanding Rental Revenues Since 1990.  6 Hydrobikes Rented Can Generate $1000 a Day!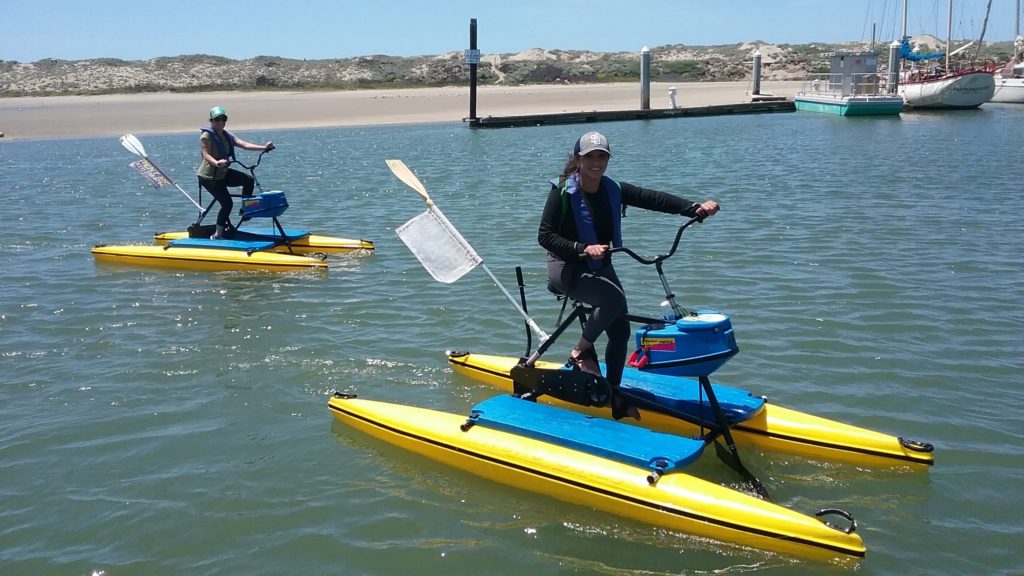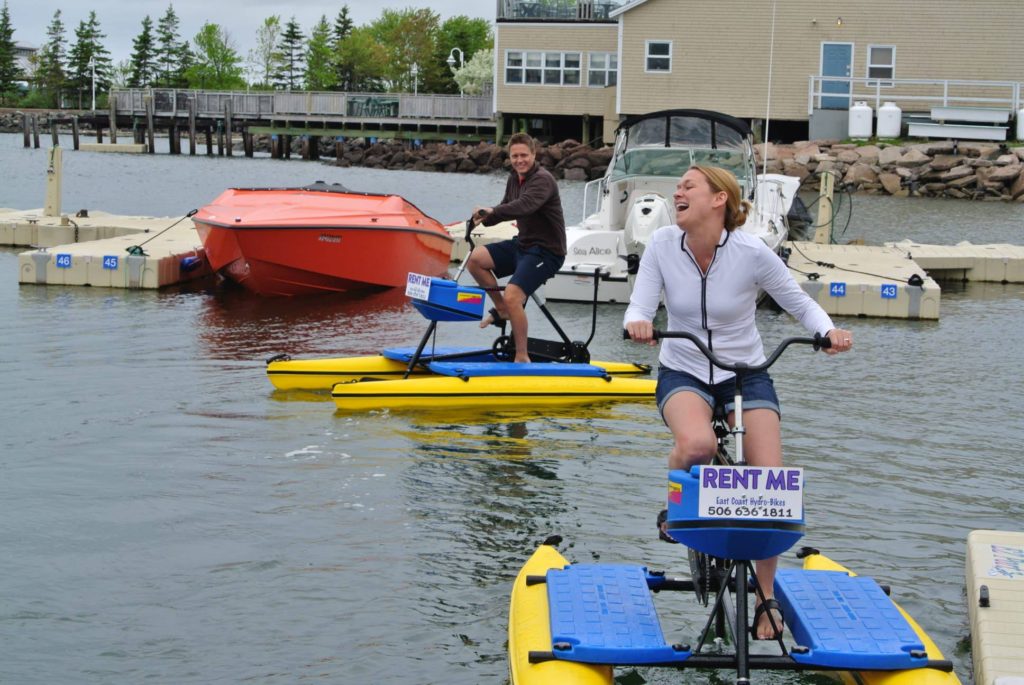 *Bermuda Tourism Authority Champions Two Entrepreneurs For Their Hydrobike Rental Business
Mobile Operation – This is the easiest and cheapest to run. You can work this out of your house and all business is conducted at the water.  You can benefit from signage and drive by traffic.  Or, you can advertise and customers call you to rent your Hydrobikes.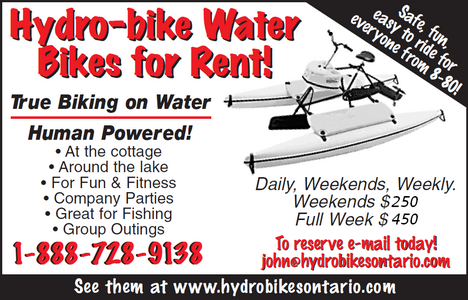 Hours can be at your discretion.  They can pick up or you can deliver.  You can do this part-time or anytime, and you don't need any employees.  Your marketing will be important to get your phone to ring.  *Learn More
Fixed Base Operation – You work out of a fixed location every day. It can be at a popular beach, a lake, a river, a park, or at a resort that offers water sport rentals.  It could also be at a waterfront business location, or marina.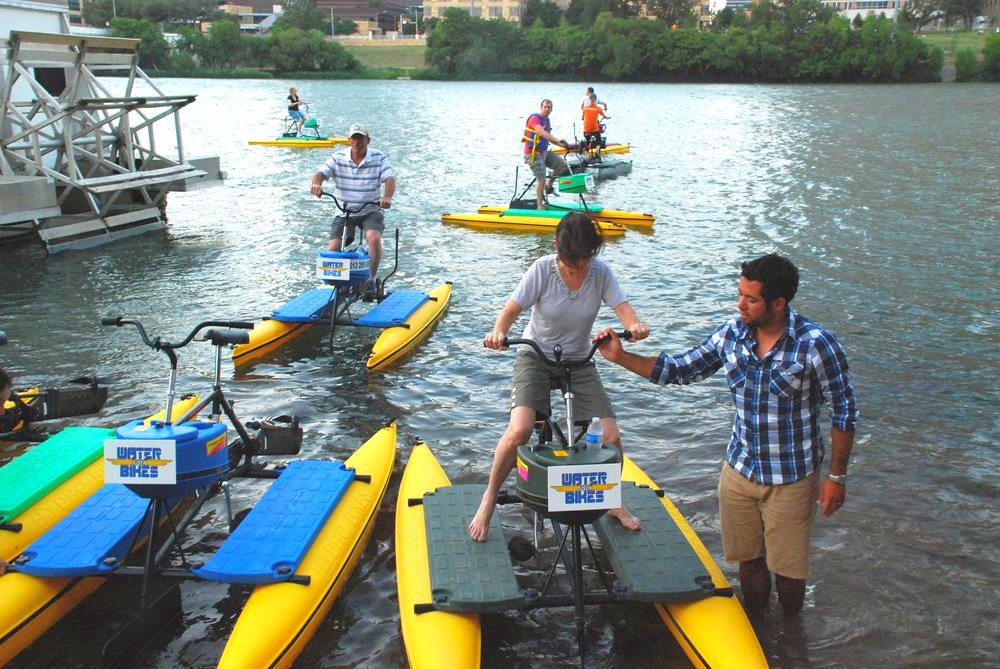 A fixed location like an established park, or resort can save in marketing costs because you have a captive audience.  It's a bonus if they have a storage area for you to use.  Once you set your hours, someone will have to be on-site at all times.  The key to success will be excellent customer service, and location, location, location!
Lease To Parks, Resorts, Water Sport Rental Outlets– Deliver Hydrobikes to area businesses who can benefit from rentals to their guests, and captive audiences.  You simply negotiate the terms and how the revenues are to be distributed.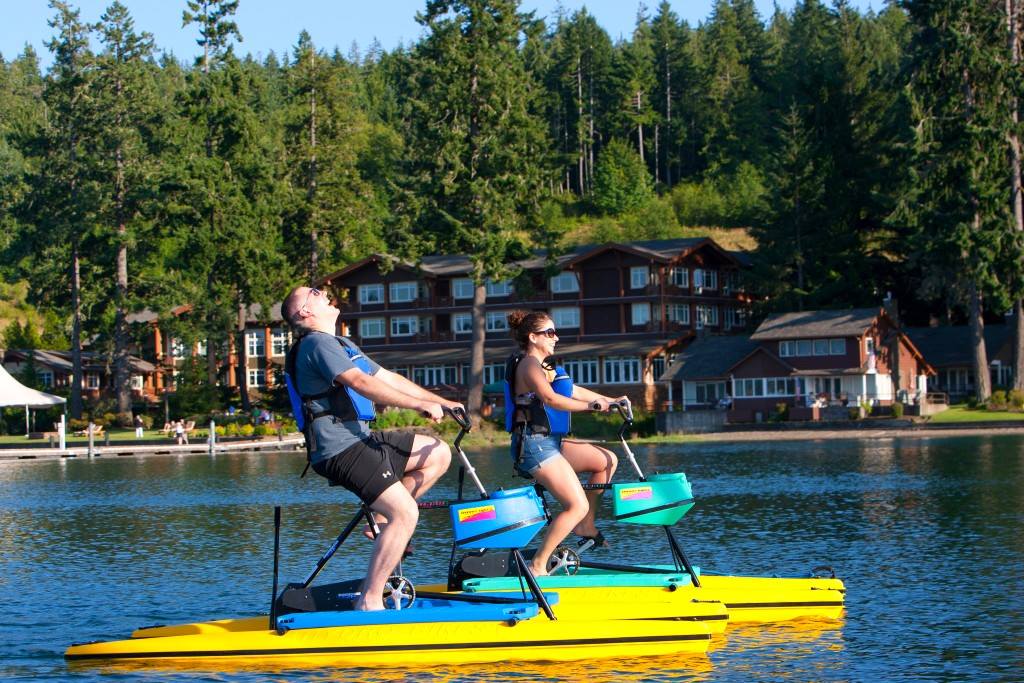 I have strategies that I will share with you.  Consider a reasonable damage deposit up front.  At year end I can show you how to maximize profits by selling off the leased Hydrobikes.  This can be a win win.  I have successfully employed this strategy in the past.  I can show you how to succeed similarly.   *Learn More
Retail Operation – this refers to a brick and mortar operation, and suited to the long-term business.  It is the most expensive to begin and keep going.  You need a commercial space to operate from.

Consider offering Hydrobike fitness classes, eco-tours, or fishing excursions.  You can also profit from the sale of your used Hydrobikes.  The added cash flow allows you to maintain a pristine looking fleet of Hydrobikes.   Be sure to compliment your business with an online presence to maximize your awareness.  *Learn More
To Learn More About Starting A Hydrobike Rental Business
Call John at 1-888-403-9012, or email me for more information.
*For Hydrobike sales in Canada call 1-888-403-9012, or visit www.hydrobikes.ca