Exciting Water Recreation For Resorts From Hydrobikes Inc.
Marina Resort Owner Review
"I will have to get some more Hydrobikes! The bikes are the biggest thing to hit the area! I am opening up the Bellisle Beach Club on Labor Day. I have 30 kayaks and paddle boards. The hydro bikes are the biggest thrill though. I would buy a hundred if I could! Everyone loves them …young …old. Heavier people who would normally feel challenged on the water are very comfortable..especially when they see how stable they are! Families who have small children feel comfortable putting their children on the pontoons for a ride. Yes I want more! The property and water here is just so perfect for them. I had them on the beach last weekend and everyone wanted to join the Beach Club just to be able to ride the bikes! There are several inquiries into folks buying them."  Marty Bell VA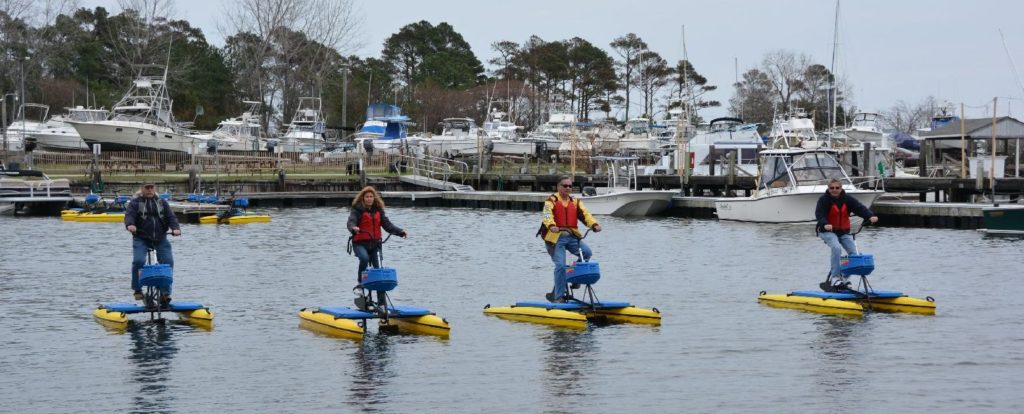 ---
Hydrobikes Inc. has been helping Resorts, Camps, Kid's Camps, State, and Municipal Parks, Hotels, Marinas, and Rental Outlets worldwide enhance their water recreation activities.  Hydrobikes offer unique water recreation for resorts and similar facilities. Your guests will enjoy a unique fun and fitness product they won't find elsewhere.  Hydrobikes give your guests a real biking on water experience!
Differentiate and Drive Attendance And Profits With Hydrobikes
Hydrobikes are A premier USA built water bike enjoyed by everyone From 8-80.  They will keep your guests coming back, attract new customers, and help drive your profits.  Hydrobikes offer a uniquely appealing opportunity for you to differentiate yourself from your competition and enable your guests to experience real biking on water.  Be the first in your area to introduce the unique fun and fitness benefits of Hydrobike water bikes to your valuable guests.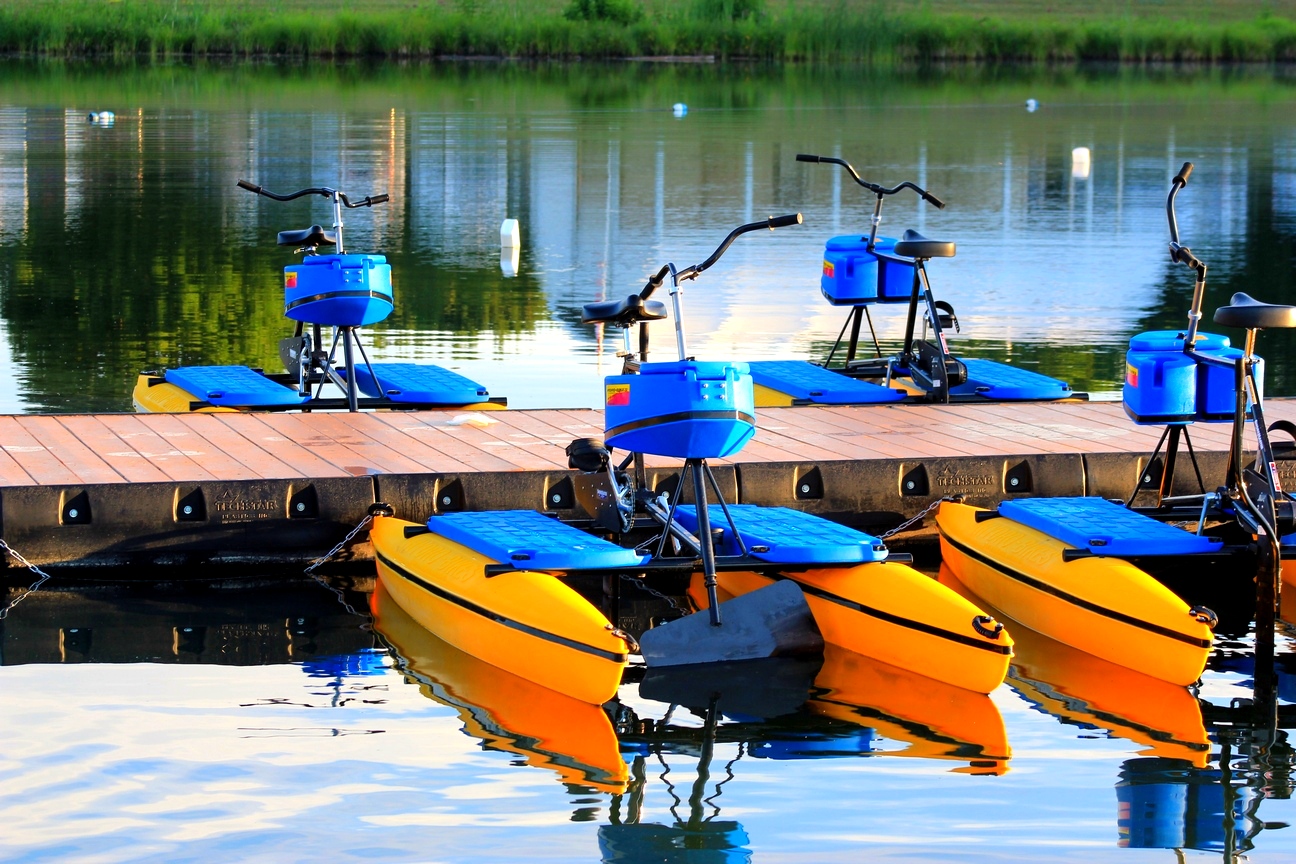 Let Hydrobikes Pay For Themselves   *Learn More About Hydrobikes As Rentals
In busy locations;
*At only $80 day, 4 Hydrobikes will generate $960 every weekend. (friday-sunday)
*At $80 daily, 4 Hydrobikes generate $2240 each week. (full week)
*At $25 / hour, 4 units can generate about $2400 in a 4 day week, booked 6 hours a day.
To learn more about Hydrobike water bikes call John at 1-888-403-9012, or email john@hydrobikes.com
---
What Others Are Saying;
Conservation Land
"We find the Hydrobike a refreshing new technology which promotes our vision for the safe, non-polluting, non-intrusive sharing of our lakes." Conservation Trust, Meredith, NH.
Disney
"We as you know are the only outside contractors here at Walt Disney World that operate a recreational rental business on property. We have certainly been pleased after 13 months of usage that your product has held up under our customer's standards and given us no problems to date. I would personally recommend Hydro-Bikes to any resort or rental operator looking to purchase reliable equipment that will return their investment." Robert C. Smith Owner
---
*Contact John today at 1-888-403-9012, or via email to learn how Hydrobikes can work for you.  I'll work with you and your budget to ensure Hydrobikes are a good fit for your program.
*For Resorts, Camps, Etc., In Canada:  Go to www.hydrobikes.ca, or call 1-888-403-9012 john@hydrobikes.ca