Hydrobike Water Bikes Are a Unique Proven Profitable Rental Watercraft
   
*Contact me at john@hydrobikes.com for Hydrobike best pricing on Hydrobikes in volume.
Be the First in Your Area!
I started in the Hydrobike rental business over 20 years ago.  I'll show you how a Hydrobike rental business will put you in your local spotlight and earn you outstanding profits.
Entrepreneurs, Current Rental Outlets, Resorts, Camps, Marinas, Water Parks, Watercraft Dealers, Prospective Dealers, will hit the ground running with my comprehensive Hydrobike PDF Marketing Guide, 'Profiting With Hydrobikes'.  Profit from a Hydrobike water bike rental business at your facility, or rental location.  Hydrobikes at your park, resort, or place of business will keep your customers coming back, attract new customers, and help drive your profits.
Contact me at 1-888-403-9012, or john@hydrobikes.com to learn more or to get started.  Once you commit to the business, I'll be here to help you succeed!
Read About Hydrobike Rental Business Success Stories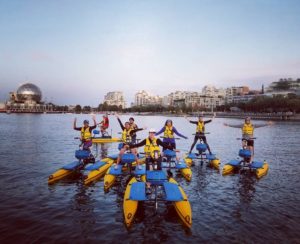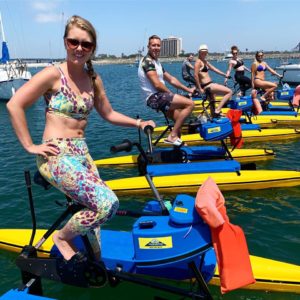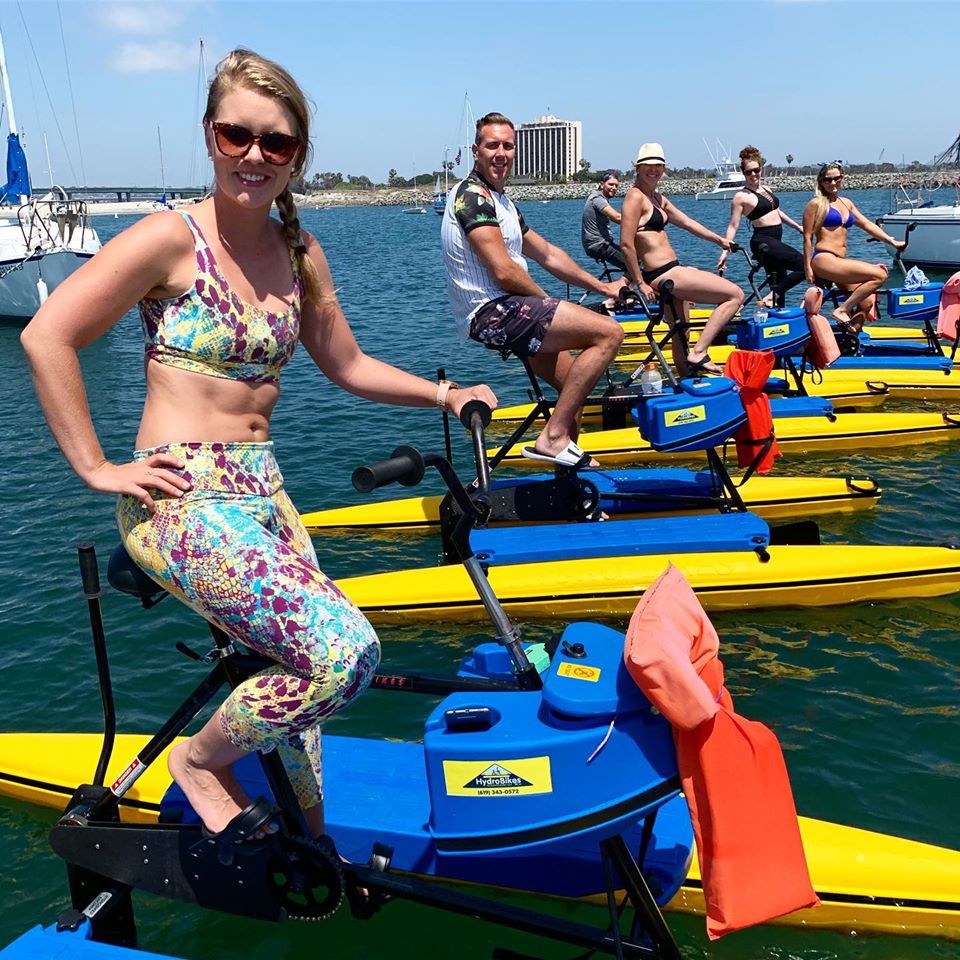 Hydrobike Water Bike Rental Business Opportunity
This $19 guide details how to earn a significant income in a Hydrobike water bike rental business.  The guide includes proven Sales & Marketing Strategies outlining your targets, pricing, partnership ideas, and more for those wishing to profit in a Hydrobike rental business.
What You'll Learn
Proven rental, sales, & marketing strategies
How to supercharge your rental revenues!
What others are saying about the product and business
Referrals to successful operators with contact info
How to set up your location
Rental pricing with links to current operators
Target group profiles
How to get municipal and landowner approvals
Insurance coverage info and a waiver of liability form to use
How to earn rental income without insurance
How to make money at your beach or waterway without permission
Strategies to generate rental revenue through leasing arrangements
How to partner with retail outlets
Shared rental revenue programs that work
Creative sales strategies
90 day 'try it and buy it', or give it back (and you win!)
Get others working for you while 'Getting Paid To Play'
Daily/weekend/weekly rate rental strategies
Strategies; rent from home, rent to own, lease to own
Running a mobile rental business
How to be the first in your area to profit from selling Hydrobikes
Illustrations galore
Winning Hydrobike Rental Business Strategies
I'll share winning strategies that helped get me partnered with others and foster 'win win' business relationships. Purchase Now
Before your buying decision this guide enables you to see how you can get Hydrobikes generating profits for you. 'Profiting With Hydrobikes' offers a blueprint to proven successful revenue generating strategies with Hydrobike water bikes.
Drawing on my 18 years experience in rentals, sales, & worldwide marketing of Hydrobikes, you'll be introduced to Hydrobikes and learn of many ways to get them working for you.
As an added bonus, I'll show you how you can explode your rental revenues with a golden Viral Marketing Service, and provide examples of Hydrobike rental outlets succeeding with this. The results can be staggering. In fact, you may have more business than you want or need!
Purchase Profiting With Hydrobikes
To learn more about Hydrobikes, call John at 1-888-403-9012, or Email Me.
For Canada Hydrobike Sales Visit www.hydrobikes.ca