"I check my emails every 15 minutes and reply to them immediately … even if I'm at dinner!"
Questions?  Looking for a discount?  I Offer Unpublished Discounts When Available, And Volume Discounts At All Times.
Call Me: 1-888-403-9012, USA, Email Me: john@hydrobikes.com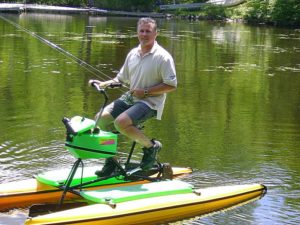 For Canada And International Sales; Call 1-888-728-9138
*Para hablar con un representante Español;
1-905-662-5659
"Hydrobikes Inc. has been building premier water bikes since 1990. There is no other water bike manufacturer on the planet that can match the quality, value, or the length of our happy customer list. My goal is to enable you and your family to enjoy the real biking on water experience that thousands worldwide have discovered. Call me at 1-888-403-9012 and I'll answer your questions and offer the best available discounts.  I'll do whatever I can to make you a Hydrobike owner!"
John, The Hydrobike Guy
Hydrobikes Inc.
---
YOU CAN FIND US HERE
---
 PH:  1-888-403-9012
---
Stoney Creek, ON
PH:  1-888-728-9138
*Para hablar con un representante Español;
1-905-662-5659